Bryan and Jason talk about interviews with screenwriter and director Sean Durkin (who directed The Nest starring Jude Law and Carrie Coon), as well as actor James Healy, Jr., review the documentary Zappa, directed by Alex Winter, and discuss Bob Dylan's sale of his entire song catalog for $300 million. They also preview the upcoming episode with songwriting legend Don McLean, as well as our end-of-the-year recap which launches on December 30.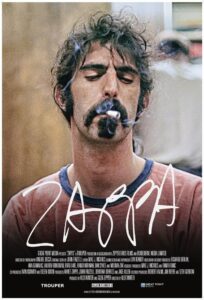 Check This Out:
Capturing the Essence of a Rock Legend, with Film Director A.J. Eaton
Episode #100: Carly Rosenthal and Mike Post on Writing and Recording Music the MooseCat Way
Episode #96: Filmmaker Justin Connor on The Golden Age, Songwriting, and Being a Servant in the Arts
RECAP: Takeaways from Jeff Hamilton, What's Ahead, and What is a Nasalrod?
RECAP Mai Leisz, Jim Haven, and Preview of Sundance Interviews
---