The son of a musician and songwriter, AJ Eaton grew up in rural Idaho but has worked as a television and film director in Los Angeles for the last 20 years. His 2019 documentary David Crosby: Remember My Name (produced by Cameron Crowe, Greg Mariotti, and Michele Farinola).
From its premiere at Sundance and subsequent theatrical release, the film garnered positive reviews with a 98% "Certified Fresh" rating on Rotten Tomatoes, and won multiple awards, including Best Music Documentary at the Boulder International Film Festival, as well as a Grammy Nomination for Best Music Film.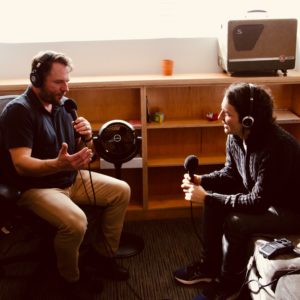 What you will learn:
How growing up in a musical family influenced him creatively.
How aj eaton learned about filmmaking in a state that has no film school (Idaho).
Why he was appointed by the Governor of Idaho to help encourage filmmakers to shoot movies in that state.
How jobs he took as an aspiring filmmaker helped him hone his skills as an editor, producer, and director.
How he turned his idea to interview David Crosby on film, with no funding and no backing from a studio, into a fully-realized documentary, produced by world-renowned, iconic filmmaker Cameron Crowe.
What it was like to attend the Sundance Film Festival with David Crosby.
What it was like to work with Cameron Crowe and how Cameron's unique interview techniques resulted in profoundly touching disclosures and revelations by Crosby.
The unique challenges presented by the documentary filmmaking process.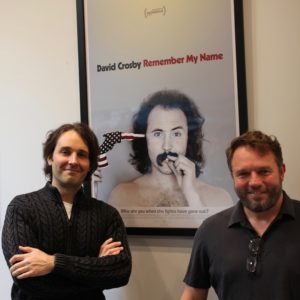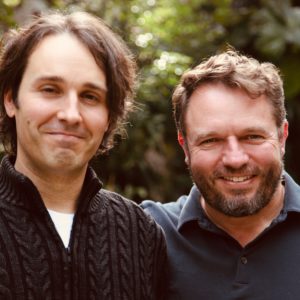 Resources About AJ Eaton:
@ajefilm on Instagram
https://www.youtube.com/watch?v=ln9dtQ8tuKk
Check This Out:
RECAP: Listener Reviews, Tracy Rector, What's Next, and More
Episode #91: Encore Interview with Anthony Willis, Film Composer for Promising Young Woman
2019 Highlights: A Year In Review with Bryan and Jason
"Period. End of Sentence.", with Rayka Zehtabchi
RECAP: Takeaways from Dylan Neuwirth, Preview of Next Week's Episode
---