David Frangioni is a professional drummer, music technologist, magazine publisher, author of three books, designer of custom recording studios, and philanthropist. David has been the music technologist for Aerosmith for over 30 years and has worked with acts like The Rolling Stones, Ringo Starr, Elton John, Sting, Journey, Styx, Kiss, Ozzie Osborne, Phil Collins, Shakira, and Cher. He is also the publisher of Modern Drummer Magazine.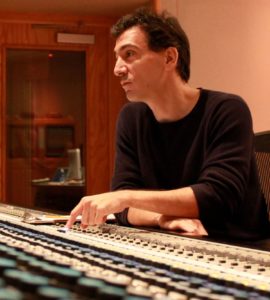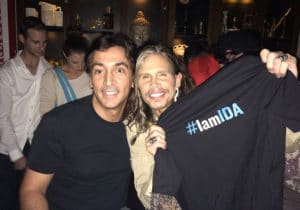 What you will learn:
How he found the drums at the age of two.
How gigging professionally at the age of 12 shaped him musically.
How technology, including MIDI, affected his approach to musical performance and recording.
How and why he began working with Aerosmith.
What it was like to be intimately involved in the creative process as Aerosmith wrote and recorded songs on Pump, Get a Grip, Nine Lives, Just Push Play, Honkin' on Bobo, and Music from Another Dimension!
How his relationship with Ozzie Osbourne resulted in regular appearances on The Osbournes.
Why Steven Tyler, Brian Adams, Paul Stanley, Kiss, And Ozzi praise his skills in the recording studio.
Business tips for negotiating contracts with professional musicians and how to work with them as a peer as opposed to a fan.
How David's love for music technology expanded into the design and construction of custom recording studios for musicians like Steven Tyler.
How he juggles multiple careers, including serving as Publisher of Modern Drummer Magazine.
Why he wrote a book on Clint Eastwood's Film Art and how that turned into a collaboration with Mr. Eastwood.
How David uses music education and technology to improve the lives of disadvantaged youth through his charity work.
Resources Related David Frangioni:
Check This Out:
Capturing the Essence of a Rock Legend, with Film Director A.J. Eaton
Episode #100: Carly Rosenthal and Mike Post on Writing and Recording Music the MooseCat Way
Episode #96: Filmmaker Justin Connor on The Golden Age, Songwriting, and Being a Servant in the Arts
RECAP: Takeaways from Jeff Hamilton, What's Ahead, and What is a Nasalrod?
RECAP Mai Leisz, Jim Haven, and Preview of Sundance Interviews
---