Carly Rosenthal and Mike Post own and operate MooseCat Recording Studio in Los Angeles. They are also musicians and recording artists. Carly is the lead singer in Carly and the Universe, an indie-soul pop band. Mike is the lead singer, guitarist, and keyboard player for Young Creatures, an indie-rock band with three released albums. Mike also recently released a solo album, The Crunch.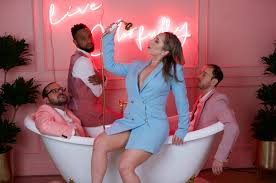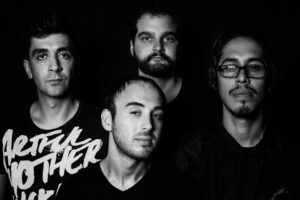 What you will learn:
What inspired Mike Post and Carly Rosenthal to open a recording studio.
Their approach to recording other artists.
How COVID has affected the music industry, and specifically the recording industry.
How they continue to record musicians safely in a pandemic.
Why they prefer analog over digital for some songs and artists.
How they developed the skills necessary to run a recording studio.
Why there is no substitute for an in-person recording studio experience.
What it was like recording Alice Cooper.
Advice Mike and Carly have for those aspiring to work in this field.
How recording other artists professionally has given them the financial freedom to fulfill their personal dreams of writing and recording their own music.
Resources Related Carly Rosenthal & Mike Post:
Check This Out:
Talking with Michael and Roger Fisher "Heart" Bandmates , Part Two
David Frangioni on Recording with Aerosmith, and Playing Drums with No Plan B
From Milwaukee to Montreal to Moscow with Jeff Hamilton
Filmmaker Natalie Johns on Finding Untold Stories
Jess Brunetto on Editing Comedy and Making her Directorial Debut at SXSW with Sisters
---