Natalie Johns is an Emmy-nominated filmmaker. In 2007 she founded Dig For Fire, a studio capturing inspired music stories and live experiences. Commercial clients included Nike, iTunes, Coca Cola, Spotify, Amnesty International, and Rock the Vote. Johns has collaborated with Bono, Sam Smith, Childish Gambino, Solange, John Legend, and Gil Scott Heron. Her most recent collaboration with British composer Max Richter is a feature documentary which premiered at the Sundance. Her documentary I Am Thalente, won the audience award at the LA Film Festival. Johns received an Emmy Nomination in 2015 for Outstanding Directing of the television special, "Nostalgia, An Evening with Annie Lennox".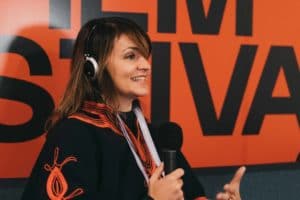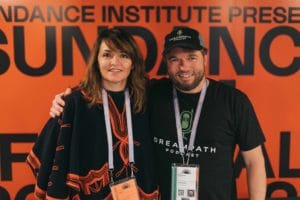 What you will learn:
How Natalie John learned the craft of filmmaking in South Africa and later in London.
What artists she has collaborated with and how her career in music video production helped prepare her for documentary filmmaking.
How Natalie found and captured the story of professional skateboard Thalente Biyela.
How Tony Hawk got involved in the making of I Am Thalente.
What attracted Natalie to her most recent film project, Max Richter's Sleep.
The logistical challenges involved with shooting an outdoor orchestral concert over the course of 48 hours.
Resources Related Natalie Johns:
Check This Out:
Talking with Michael and Roger Fisher "Heart" Bandmates , Part Two
2019 Highlights: A Year In Review with Bryan and Jason
Talking with "Green-Eyed Poet" and Short Story Author, Tess Gallagher
Filmmaker Jeff Orlowski Chasing Ice, Coral, and the Perils of Social Media
Coming to a Fork in the Road and Taking it, with Film Actor Nick Basta
---