Florentine Grelier is a filmmaker from Paris who specializes in animation. Her animated short My Jukebox premiered at the 2020 Sundance Film Festival. My Jukebox explores the relationship between Florentine and her father (who sells and repairs Jukeboxes at the famous "Le Puz" Flea Market in Paris) through the metaphor of a juke-box, using multiple forms of media, including paper dolls, paint on glass, and computer animation.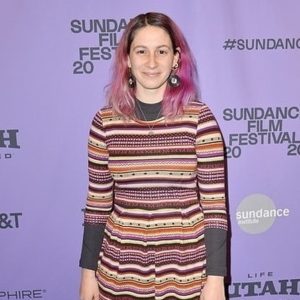 What you will learn:
How long it takes to produce just one minute of animated film.
What the production process looks like for animated films like My Jukebox.
How Florentine Grelier obtains funding to make animated films.
How Florentine was able to premiere her animated short at the Sundance Film Festival.
What opportunities Sundance has opened up for her as an artist.
What formative childhood experiences influenced her as an artist.
How teaching animation gives her the financial freedom to work in an artistic medium that would not otherwise allow her to survive financially.
What inspired her to write, produce, and direct My Jukebox.
Resources Related Florentine Grelier:
Check This Out:
Talking with Northwest Filmmaker and Storyteller, Tracy Rector
Filmmaker Jeff Orlowski Chasing Ice, Coral, and the Perils of Social Media
RECAP: Takeaways from Dylan Neuwirth, Preview of Next Week's Episode
Creating the Look and Feel of a Film, with Production Designer Adri Siriwatt
Composer Anthony Willis on How To Train Your Dragon and Promising Young Woman
---