Film composer Anthony Willis has worked on Hollywood films such as How to Train your Dragon, Solo: A Star Wars Story, Pirates of the Caribbean, Jason Bourne, Wreck it Ralph, & Despicable Me 2. Anthony's most recent film is Emerald Fennell's drama/thriller Promising Young Woman starring Carey Mulligan which premiered at Sundance 2020. He has also scored video games such as Fortnite. Willis grew up in London, and studied composition at Marlborough College, Wilshire and the University of Bristol, before earning a graduate degree from the University of Southern California Film School.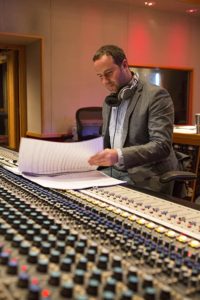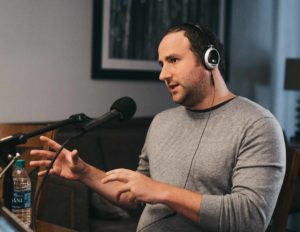 What you will learn:
What early childhood experiences influenced him creatively.
How training as a chorister as a young child helped prepare him for broader musical challenges.
Why he decided to move to the United States to pursue film school.
How he works with film directors at various stages of production.
How he made transitioned from film school into the the world of scoring films professionally.
What mentors helped him learn the craft, trade, and art of film composition.
What it was like working on big budget productions like How To Train Your Dragon, Solo: A Star Wars Story, and Despicable Me 2.
The challenges involved in scoring a feature film like Promising Young Woman, which crossed genres from comedy to drama to thriller.
Resources Anthony Willis:
Check This Out:
Episode #91: Encore Interview with Anthony Willis, Film Composer for Promising Young Woman
Bass Guitarist Mai Leisz on Jazz, Melodic Playing with Rock Legends
"Period. End of Sentence.", with Rayka Zehtabchi
Talking with NPR Morning Edition Theme Song Composer BJ Leiderman
Creating the Look and Feel of a Film, with Production Designer Adri Siriwatt
---