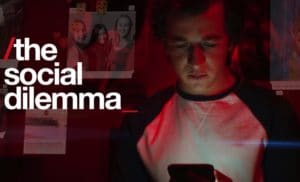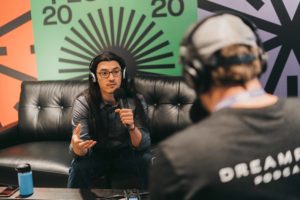 Jeff Orlowski is a documentary filmmaker whose latest film, The Social Dilemma, premiered at the 2020 Sundance Film Festival. The film weaves interviews with tech founders into dramatically portrayed scenes with Hollywood actors to reveal disturbing information about how technology shapes and manipulates society. Jeff won an Emmy for his debut documentary, Chasing Ice, which follows one man's mission to change the tide of history by gathering undeniable evidence of our changing planet. His second documentary, Chasing Coral, documents the vanishing coral reefs around the world.
What you will learn:
How his experience at camp as a child shaped his world view.
How the 9/11 terrorist attacks, which occurred four blocks from his high school, influenced his education and career trajectory as a journalist.
How jeff orlowski friendship with anthropologist and primatologist Jane Goodall influenced his educational choices, as well as his approach to storytelling.
How listening to Jane Goodall's lectures numerous times taught him the importance of giving audiences hope when telling a story of crisis.
How his math and science background helped him on location as a documentarian in remote parts of the world.
How the connections he made as a student at Stanford University allowed him unique access into the tech world for purposes of interviewing the subjects of his latest film, The Social Dilemma.
Why he doesn't label himself a documentary filmmaker, even though he has directed four documentaries.
The funding challenges facing documentary filmmakers.
Resources Related Jeff Orlowski:
Check This Out:
RECAP: Takeaways from Jeff Hamilton, What's Ahead, and What is a Nasalrod?
From Milwaukee to Montreal to Moscow with Jeff Hamilton
Episode #103: Niki Pilkington on Neon Illustration, Female Empowerment, and Mental Wellbeing in the Arts
Episode #83: RECAP – James Healy Jr. and Sean Durkin Takeaways, Zappa Film Review, and Dylan Cashes Out
Bass Guitarist Mai Leisz on Jazz, Melodic Playing with Rock Legends
---