Bryan and Jason discuss:
Takeaways from Bryan's interviews with MooseCat Studios and horror filmmaker Keith Thomas who is remaking Stephen King's Firestarter this year with Blumhouse Horror.
The trauma they still feel from watching The Exorcist.
Jason's new recording equipment.
Bryan's invitation to cover SXSW as a member of the press.
The upcoming episode feature Welsh fashion illustrator Niki Pilkington.
Resources Related Keith Thomas:
Check This Out:
Keith Thomas on Writing and Directing The Vigil, and Remaking Stephen King's Firestarter
Talking with Michael and Roger Fisher "Heart" Bandmates , Part One
BJ Thomas Takeaways, R.I.P. Chadwick Boseman, and Joan Jett (revisited)
Carly Rosenthal and Mike Post on Writing and Recording Music the MooseCat Way
Grammy Winner B.J. Thomas on 50 Years of Hits and the Enduring Power of Raindrops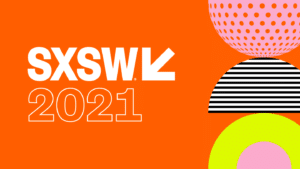 ---