Bryan and Jason discuss takeaways from Bryan's chat with TV writer and producer Kourtney Kang, who was executive producer on How I Met Your Mother and Fresh Off the Boat. She is also the creator/showrunner of the new Disney Plus series Doogie Kamealoha, M.D.
Bryan and Jason reflect on 90s television, discuss how well Friends and Seinfeld have held up over time, draw parallels between the rough first season of Friends and Seinfeld to the first year of DreamPath Podcast, and discuss year-end plans, which include applying for film festival credentials and recapping highlights from Bryan's 2021 interviews.
Finally, Bryan tells Jason about how his recently recorded (but not yet launched) interview with music promoter and manager Ken Kinnear. Kinnear, who created the The Gorge Amphitheater in George, Washington, is featured in a new documentary on Amazon Prime called Enormous: The Gorge Story, and is launching an "Induct The Gorge" campaign to induct The Gorge Amphitheater into the Rock and Roll Hall of Fame.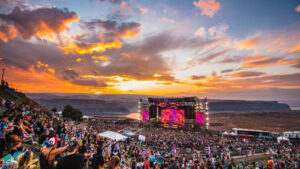 ---