Seattle artist Alfredo Arreguin has exhibited his work internationally, most recently at the Museo de Cadiz in Spain (2015). He has exhibited solo shows at Linda Hodges Gallery since 2001. Arreguin has a long and distinguished list of accomplishments. In 1979 he was selected to represent the U.S. at the 11th International Festival of Painting at Cagnes-sur-Mer, France, where he won the Palm of People Award.
In 1980 he received a fellowship from the National Endowment for the arts. In 1988, in a competition that involved over 200 portfolios, Arreguin won the commission to design the poster for the Centennial Celebration of the State of Washington (the image was his painting Washington); that same year he was invited to design the White House Easter Egg. Perhaps the climactic moment of his success came in 1994, when the Smithsonian Institution acquired his triptych, Sueno (Dream: Eve Before Adam), for inclusion in the collection of the National Museum of American Art.
A year later, in 1995, Arreguin received an OHTLI Award, the highest recognition given by the Mexican government to the commitment of distinguished individuals who perform activities that contribute to promoting Mexican culture abroad. More recently, success has been cemented by an invitation to show his work in the Framing Memory: Portraiture Now exhibition, at the Smithsonian National Portrait Gallery. One of his paintings included in this show, The Return to Aztlan, will remain in the permanent collection of the gallery.
Thus, Arreguin's work is now in the permanent collections of two Smithsonian Museums: The National Museum of American Art and the National Portrait Gallery. In 2017, he was awarded to the keys to the city of Morelia, an honor only shared with Pope Francis. In 2018, he collaborated with Doug Johnson for "In the Shadow of the Master" in Tacoma and had a solo retrospective at the Bainbridge Island Museum of art. It was so popular, the show was extended.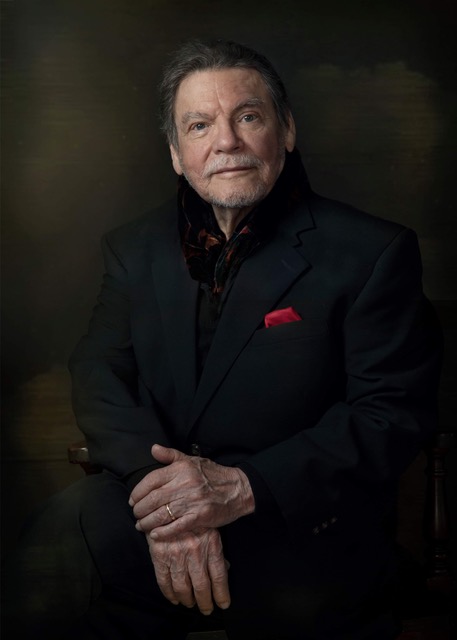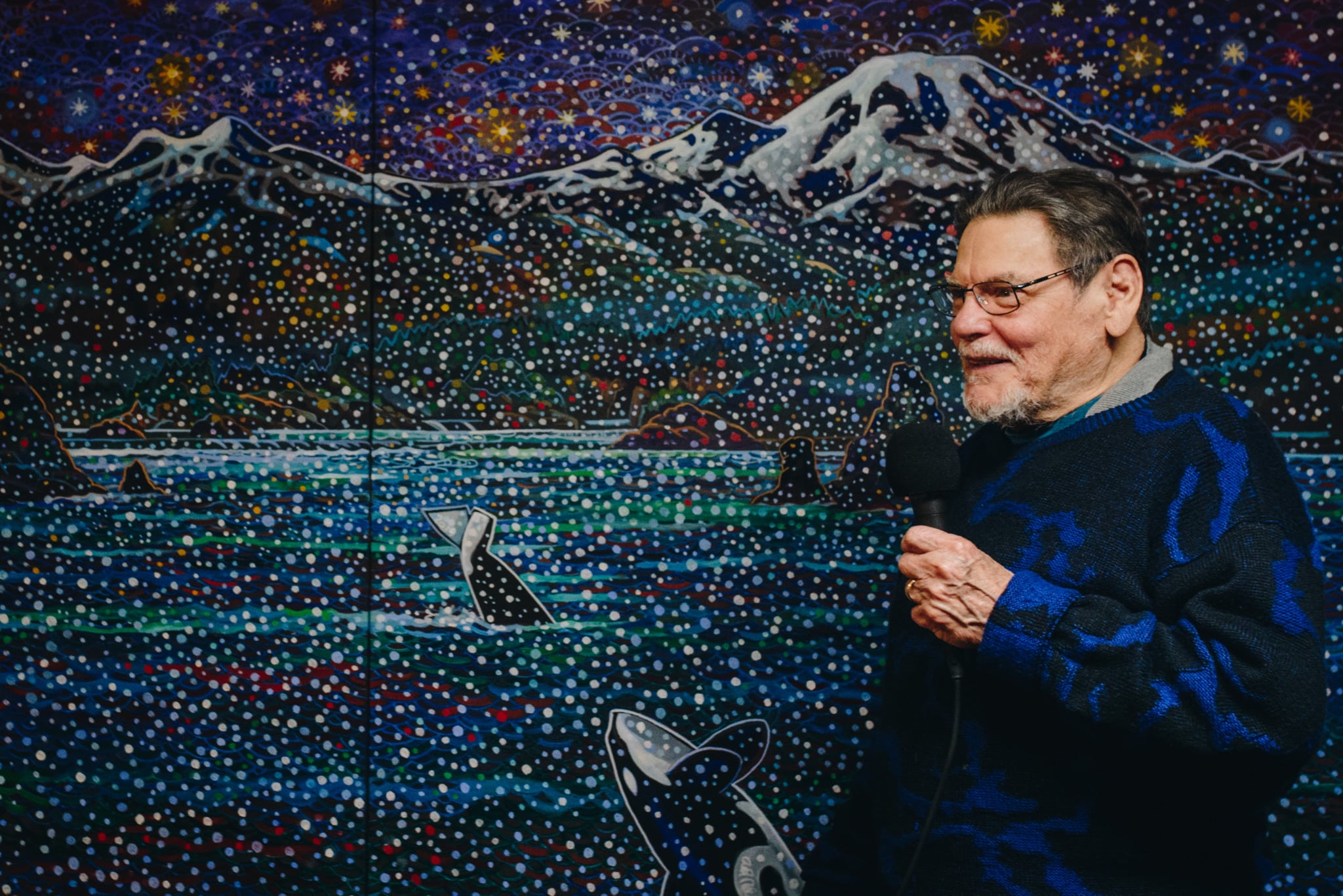 What you'll learn about in this episode:
How Alfredo's incredibly successful show at the small Marmot gallery in Spokane, Washington came to be
How Alfredo arreguin artwork came to be shown at the Smithsonian, and how his art has been displayed in more locations in Washington state than any other artist
Why Alfredo had some of his paintings turned into line art to be given to kids to color, and how his paintings have drawn in viewers from all over
How Alfredo's process of painting works, and how his style for his current triptych project uses a method akin to pointillism
How Alfredo uses a "meditative state" to paint without thinking about it, and how he did a portrait of the first black Justice for the state of Washington
Why doing portraits of people is an intimate process for Alfredo, and why he believes it would be difficult to paint a portrait of someone he does not know
Bryan describes the in-progress piece that Alfredo has been working on for around six weeks, featuring orcas
Alfredo shares the story of doing a painting for writer and poet Ray Carver after his lung cancer diagnosis
Alfredo shares how he first met Ray Carver and Tess Gallagher, and he shares how his friendship with them influenced him
How Alfredo Arreguin decides when a piece of artwork is "done", and why he has always struggled with that
Alfredo shares stories of his childhood struggles and the challenges he faced as a young boy in Morelia, Mexico
Why Alfredo moved to Mexico City to escape his mother's husband, and how Alfredo first met his biological father
Alfredo discusses his alcoholism, and he shares why he chose sobriety in an effort to help himself quit smoking
How Alfredo made ends meet while he was pursuing his artwork, and at what point he realized he was successful enough to support his family with his work
How Facebook has provided Alfredo with a great opportunity to connect with educators and schools across the country
Why Alfredo is branching out into other mediums, and how Alfredo feels a connection to Frida Kahlo through his mother's interest in art
Why Alfredo believes that pain and suffering can create beautiful artwork as an outlet to process it
What advice Alfredo would offer to young people looking to express themselves through art and other creative work
Additional resources:
Check This Out:
Painting Through Pain, with Hiba Jameel
Talking with NPR Morning Edition Theme Song Composer BJ Leiderman
Episode #90: Actress Rebecca Metz on Shameless, Better Things, and the Joy of Working with Great Directors
Talking with Michael and Roger Fisher "Heart" Bandmates , Part One
Talking with Michael and Roger Fisher "Heart" Bandmates , Part Two
---